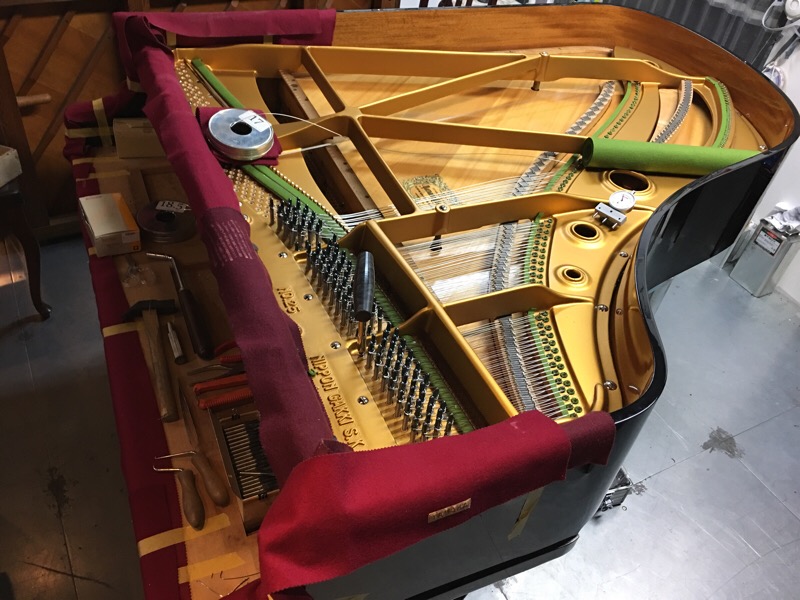 Now restringing! In my image, this job would have been completed within the day, but there were a few adjustments to be made before starting. I'm focusing more on careful work than fast work. It's fun.
In this piano rebuilding, I concentrate on remaking the piano as close look to the original as possible. None of today's Japanese pianos have that blue tuning pins but plated silver pins. However, indeed the blue pins sound better than the nickel plated pins. It's clear when hitting hanged pins by another pin to hear how it sounds. The green felts on the cast iron plate aren't much affecting the sound. It's just how it looks, in order to produce the feeling of the time when this piano was born in 1954.
It's not always true that old piano design is bad.
Let's see how the piano can resurrect.